CLCEI - IMPLEMENTING CISCO COLLABORATION CLOUD AND EDGE SOLUTIONS V1.0
CLCEI - IMPLEMENTING CISCO COLLABORATION CLOUD AND EDGE SOLUTIONS V1.0 is a training program designed to help individuals gain expertise in implementing Cisco Collaboration Cloud and Edge Solutions. This training program covers a wide range of topics, including the deployment of Cisco Webex Teams, Webex Meetings, and Webex Calling.
First and foremost, the training is taught by a dual CCIE certified instructor, Faisal Khan, who also happens to be the owner of VoiceBootcamp. This means that Faisal has a personal investment in each student's success, ensuring that they receive top-notch training.
The 5-day instructor-led training provides hands-on learning experiences with a dedicated lab and 200 hours of lab access to practice. This practical approach allows students to reinforce their knowledge and apply what they learn in real-world scenarios. Plus, students are eligible for a free retake of the course up to 2 years to ensure they fully understand the material.
What is included:
5-day intensive instructor-led training on Cisco Enterprise Network Core Technologies
200 hours of dedicated lab access for hands-on experience
Dual CCIE certified instructor, Faisal Khan, with a vested interest in student success and satisfaction
2-year retake policy for added flexibility and confidence in passing the CCNP Collaboration Certification
Access to a comprehensive e-learning platform (valued at $3,499+) with 400+ video labs covering 12 new Cisco, Amazon, Microsoft, Webex, Google, and Genesys topics
Improved career prospects and earning potential with CCNP Collaboration certification
Personalized attention and support from owner Faisal Khan for a successful learning experience.
---
Network Topology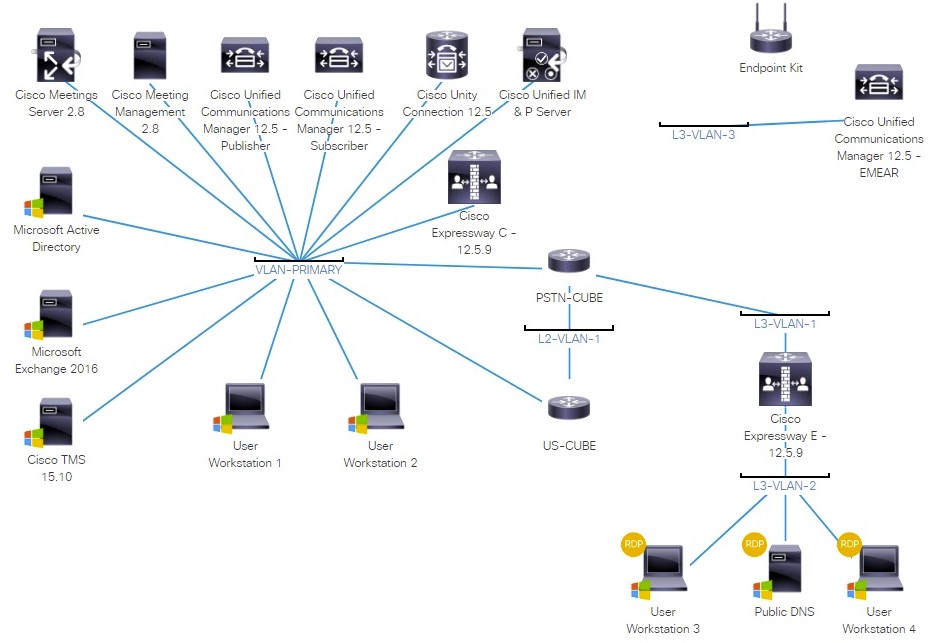 Upcoming Schedule
If you do not see any schedules, please contact us at This email address is being protected from spambots. You need JavaScript enabled to view it.. We will give you 2 to 3 possible dates if you are interested in the course.
There are no events in the selected category
Configure and troubleshoot Cisco Unified Communications Manager and Cisco Expressway Series integration
Describe the Cisco Expressway-C additional features
Configure and troubleshoot Cisco Collaboration solutions for B2B calls
Describe how to secure B2B communication with Cisco Expressway Series
Describe the Mobile and Remote Access (MRA) feature
Describe the Cisco Expressway MRA security and integration options, including integration with Cisco Unity Connection and Cisco Instant Messaging and Presence (IM&P)
Configure Cisco Webex-Hybrid Services
Instructor: Faisal H. Khan, Author of 12+ Cisco Self Study Kits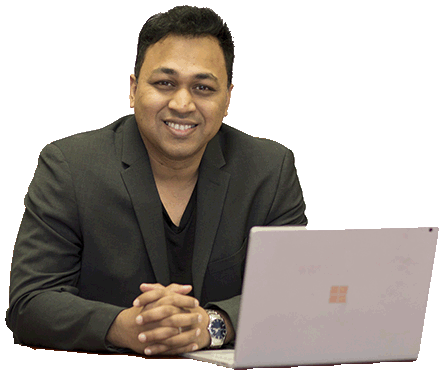 Faisal Khan is a highly experienced Cisco and Microsoft technologies instructor with over 20 years of teaching experience across the world. With his deep expertise and knowledge in networking technologies, he has become a well-known figure in the IT industry.
Faisal has achieved two CCIE certifications, which are considered as one of the most prestigious and challenging certifications in the IT industry. His commitment and dedication towards his profession have led him to develop over 10+ Cisco Self Study video books that are sold around the world. These self-study materials have been highly acclaimed by many students and professionals who have found them extremely helpful in their journey to become Cisco certified professionals.
As the owner of VoiceBootcamp, Faisal is deeply committed to the success and satisfaction of his students. He has a vested interest in ensuring that his students receive the highest quality training and support to help them achieve their goals. His dedication to his craft and passion for teaching has earned him a reputation as one of the best Cisco instructors in the business.
Faisal Khan
Dual CCIE Certified
20+ Years Experienced
Author of 12+ Cisco Self Study Kits