The Genesys Cloud CX: API course provides you with concepts of Application Programming Interface (API) and Genesys Cloud CX APIs available to access from a client application. This course introduces you to the list of Software Development Kits (SDKs) available for Genesys Cloud CX and how to use them. Also, you will be introduced to Genesys Cloud Developer Tools for testing your environment's API endpoints. The Genesys Cloud CX: API course is intended to help developers customize the Genesys Cloud CX environment to suit their needs.
This course cover?
---
What is include?
3-day intensive instructor-led training on Cisco Enterprise Network Core Technologies
Contact Center Expert instructor, Faisal Khan, As a owner with a vested interest in student success and satisfaction.
2-year retake policy for added flexibility and confidence in passing the exam
5 Year - Access to a comprehensive e-learning platform (valued at $3,499+) with covering 12 new skills
Personalized attention and support from owner Faisal Khan for a successful learning experience.
---
Course Fee from $1,499*
This course is part of Triple Course package
If you do not see any schedules, please contact us at This email address is being protected from spambots. You need JavaScript enabled to view it.. We will give you 2 to 3 possible dates if you are interested in the course.
Course Outline
Genesys Cloud CX: API
List out the different API endpoints available for Genesys Cloud CX.

Explain the authentication methods.

Work with Conversations API to interact with conversations.

Work with Routing API.

Set up real-time notifications using Notifications API.

Describe the features of Chat API.

Generate customized reports using different Analytics APIs.

Discuss download options for Recordings.

Discuss the updated delivery model of Genesys Cloud CX.
Instructor: Faisal H. Khan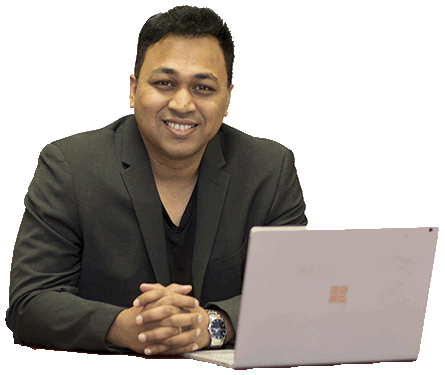 Faisal Khan is a highly experienced Cisco and Microsoft technologies instructor with over 20 years of teaching experience across the world. With his deep expertise and knowledge in networking technologies, he has become a well-known figure in the IT industry.
Faisal has achieved two CCIE certifications, which are considered as one of the most prestigious and challenging certifications in the IT industry. His commitment and dedication towards his profession have led him to develop over 10+ Cisco Self Study video books that are sold around the world. These self-study materials have been highly acclaimed by many students and professionals who have found them extremely helpful in their journey to become Cisco certified professionals.
As the owner of VoiceBootcamp, Faisal is deeply committed to the success and satisfaction of his students. He has a vested interest in ensuring that his students receive the highest quality training and support to help them achieve their goals. His dedication to his craft and passion for teaching has earned him a reputation as one of the best Cisco instructors in the business.
Edit Page