Cisco UCCE & PCCE Video Training
World's First Cisco Unified Self-Study Kit, designed to help anyone with basic Cisco Unified Communication knowledge to learn, deploy and configure the Cisco UCCE Platform. Cisco Unified CCE Lecture on Video will give you the concept you need to understand what and how Cisco Unified CCE Operates and how its component interacts with each other. Chapters are divided into smaller sections to help you understand the topic with lab demonstration.
Price - $1,299 USD/2-Year
Cisco UCCE/PCCE Advanced Deployment

Cisco UCCE/PCCE Administration & Troubleshooting

Cisco UCCE/PCCE Advanced Scripting

Cisco UCCE/PCCE Troubleshooting

Cisco CVP Call Studio Scripting

Lab Simulator (beta) - Practice UCCE Anytime You want without software, or scheduling lab.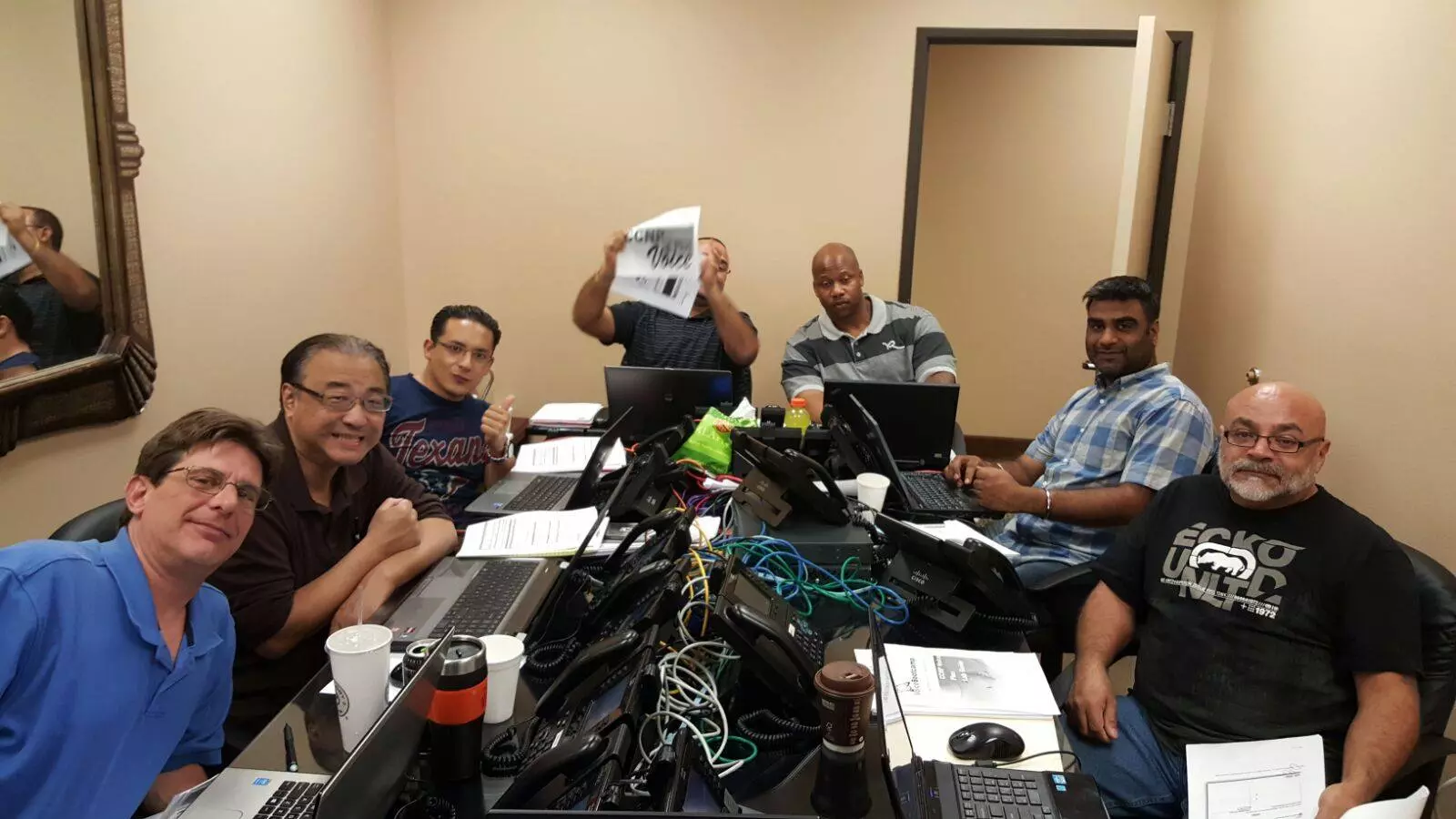 Content Outline
Cisco UCCE/PCCE Advanced Deployment
Lecture On Video
Chapter 01 - Cisco UCCE Introduction to UCCE and CVP Bootcamp
Chapter 02 - Cisco UCCE Architecture of Cisco Contact Center Enterprise
Chapter 03 - Cisco UCCE Design Consideration
Chapter 04 - Cisco UCCE Deployment Model
Chapter 05 - Cisco UCCE Central Controller
Chapter 06 - Cisco UCCE Preparing and Installing Cisco UCCE Software
Chapter 07 - Cisco UCCE Organizational Units in Active Directory and Web Setup
Chapter 08 - Cisco UCCE Unified CCE Central Controller - Logger
Chapter 09 - Cisco UCCE Unified CCE Central Controller - Router
Chapter 10 - Cisco UCCE Agent Desk Settings and VRU Type
Chapter 11 - Cisco UCCE Peripheral Gateway PG and CTI Server
Chapter 12 - Cisco UCCE Routing Client
Chapter 13 - Cisco UCCE skill Target Sub System
Chapter 14 - Cisco UCCE uCCE Call Flow with CVP
Chapter 15 - Cisco UCCE Call Routing Post Route from CUCM Call Flow using UCCX
Chapter 16 - Cisco UCCE Scripts Editor and Basic Scripting
Chapter 17 - Cisco UCCE Basic Administrative Scripts
Chapter 18 - Cisco UCCE Basic Scripting with Call Variables
Chapter 19 - Cisco UCCE Overview of Cisco Unified CVP
Chapter 20 - Cisco UCCE Configuring VXML Gateway for UCCE and CVP
Chapter 21 - Cisco UCCE Creating Network VRU Scripts and CVP Microapp
Chapter 22 - Cisco UCCE Creating UCCE Scripts with CVP
Chapter 23 - Cisco UCCE Installation and Configurations of Cisco Finesse
Chapter 24 - Cisco UCCE Overview and Installation of Cisco Unified Intelligent Center with Live Data
Chapter 25 - Cisco UCCE Configuration of Cisco CUIC Reporting
Lab Outline
Lab 01 - Preparing Windows Server For Active Directory in UCCE Deployment
Lab 02 - Preparing and Install Microsoft SQL Server 2014 for UCCE Deployment
Lab 03 - Deploying Cisco UCCE Base Software
Lab 04 - Installing and Preparing Cisco CVP Call Server
Lab 05 - Deploying Cisco CVP Operation Console Manager
Lab 06 - Prepare and Install Cisco Finesse Server
Lab 07 - Prepare and Install Cisco Unified Intelligent Center CUIC
Lab 08 - Preparing UCCE Servers with Instance in Active Directory
Lab 09 - Simplex - How To Configure ROUTER in Simplex Mode
Lab 10 - Simplex - How To Configure LOGGER in Simplex Mode
Lab 11 - Simplex - How To Configure Administrator Server and HDS-DDS in Simplex Mode
ab 12 - Simplex - Configure PG to support Unified PG with Routing client
Lab 13 - Simplex - Configure PG to support Unified PG with Non-Routing client
Lab 14 - Simplex - How to Install CVP Call Server and Operation Console in Distributed Environment
Lab 15 - Simplex - Configuring VRU PG for CVP
Lab 16 - Simplex - Configure, Integrate CTI Server and Finesse Server
Lab 17 - Duplex - Migrate Router and Logger To Duplex Deployment
Lab 18 - Duplex - Migrate Unified PG in US Cluster To Duplex Deployment
Lab 19 - Configure Network VRU with Label
Lab 20 - Modifying Agent Target Rule for CVP Routing Client
Lab 21 - Configuring CVP To Work with VXML Gateway and UCCE Server
Lab 22 - Configuring VXML Voice Gateway for Application and Dial peer for CVP
Lab 23 - Creating ECC Variable For UCCE Scripts to support CVP Call
Lab 24 - Creating Network VRU Scripts
Lab 25 - Developing a basic call center script for UCCE with CVP
Lab 26 - Schedule and Test Cisco UCCE Script with Agent Online
Lab 27 - Configuring Redundant Finesse Server
Lab 28 - Configuring Finesse with Variable, Phone Book, Reason Code and Team
Lab 29 - Configuring Workflow in Cisco Finesse Server for Browser Popup
Lab 30 -Routing Calls to Multiple Skills Group From Different CUCM Cluster using Enterprise Skills Group Node
Lab 31 - Configuring Cisco CUIC Reporting For Cisco UCCE Real Time and Historical Databsas
Lab 32 - Integrating CUIC Reporting Server with UCCE and LDAP User
Cisco UCCE/PCCE Administration
Cisco UCCE/PCCE Advanced Scripting
Cisco UCCE/PCCE Troubleshooting
Cisco CVP Call Studio Scripting Study